Public bath tour in the Metaverse JTB and others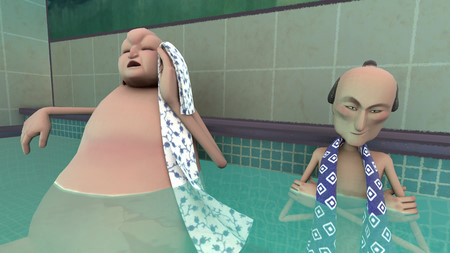 JTB, EY Strategy and Consulting (EYSC), and ABAL, together with the Ota Tourism Association and the Ota Bath Association, will utilize the unique tourism resources of Haneda Airport and Ota Ward to explore Ota Ward, which has been a transit point until now. As part of a project to restart tourism based at Haneda Airport, which aims to revitalize it as a tourist attraction, the Ota Ward public bath experience tour "SENTO" New Entertainment Experience Tour in Ota, Haneda area (public bath project) will be held.
JTB will be in charge of planning and promoting the public bath project, and will also collaborate with the Tokyo University of Technology's Faculty of Design to plan and develop student-produced projection mapping. EYSC will be in charge of overall progress management and effect measurement, and ABAL will be in charge of developing VR content and web applications.
The public bath project takes advantage of the location in Ota Ward, which is famous for its concentration of public baths, for inbound tourists arriving at Haneda Airport or transiting through the city.After learning about public bath culture and etiquette through VR, they can experience the uniquely Japanese public bath space. Experience the digital art (projection mapping) reproduced in the video and a footbath. After learning, we offer two tours: "Light Plan," in which you visit a public bath on your own, and "Executive Plan," in which you are guided to a private bathhouse and have a new sensation of a public bath experience that combines projection mapping. The dates are November 25th, November 26th, December 16th,  December 17th.