Preventing accidents in closed spaces such as oxygen deficiency using gas detection drones  i-Robotics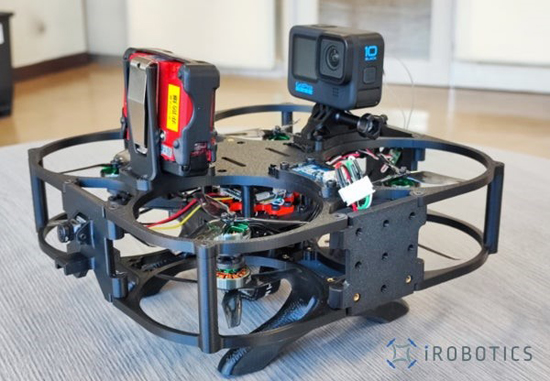 i-Robotics is working on the practical application of "gas detection drones" to prevent accidents such as oxygen deficiency. With the cooperation of Koyo Kikai Sangyo, they have developed "gas detection drone" solution that equips a drone with a gas detector and remotely controls it to prevent accidents.
Based on this, i-Robotics is recruiting users to consider the initial implementation of a solution that is equipped with a gas detector and can remotely identify problem areas.
Decreased oxygen concentrations, the filling of toxic gases, and leaks in closed spaces (such as underground pits and various types of piping) pose serious risks to the safety of workers, such as oxygen deficiency and toxicosis. In particular, oxygen deficiency has long been a cause of serious industrial accidents. On the other hand, oxygen deficiency is definitely preventable if appropriate measures are taken. From this perspective, i-Robotics is developing  "gas detection drone" solution that can be remotely controlled to prevent accidents.