Promoting robotics solutions for building management such as cleaning and security NTT West and Telwell West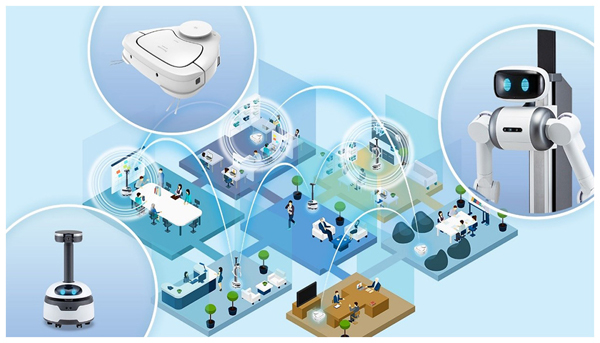 NTT West and Telwell West will collaborate with ugo to begin a demonstration experiment aimed at realizing a robotics solution that will smarten building management operations, where the shortage of human resources is becoming increasingly serious.
Compared to other industries, the building management industry, such as cleaning and security, relies more on human labor, and major issues include a chronic shortage of human resources and an aging population. In response to these issues, they are working on DX by introducing cleaning robots and security robots.
On the other hand, single-function robots for each field have been introduced individually, and no efforts have been made to improve efficiency in order to obtain synergistic effects from each robot.  
In this demonstration experiment, in anticipation of a time when the introduction of multiple service robots will become the standard, they will combine ugo's "robot hardware functions" and NTT West Group's "robot service/map sharing technology" to achieve more efficient building management.